March 06, 2015
"A life is like a garden. Perfect moments can be had, but not preserved, except in memory. LLAP"
~Leonard Nimoy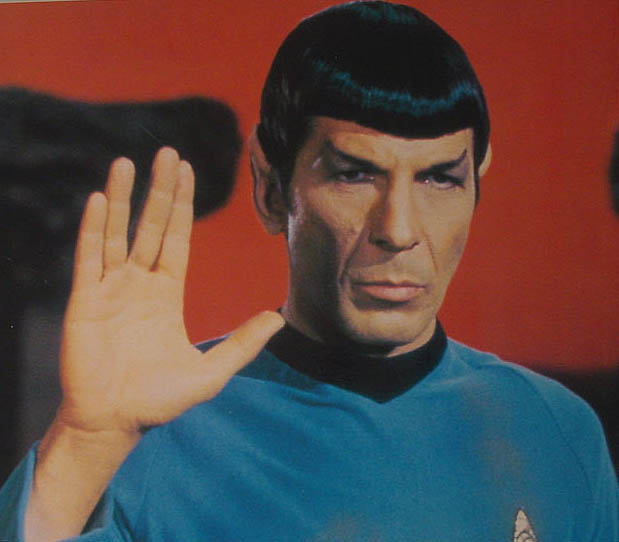 That was Leonard Nimoy's last tweet. He died last Friday, surrounded by family and friends.
"LLAP", of course, stands for "Live long and prosper," his character's famous line from Star Trek.
Losing Mr. Spock was a crushing blow to trekkies all over the world. Millions flooded social media sites with tributes and memorials. Friends -- famous and unknown -- expressed their sadness and their undying love for the 83 year-old actor, writer, director and poet. I was one of those millions. But I don't remember exactly what I said. What I do remember is what he said. I'll always remember his last words to us, his fans.
In honor of Leonard Nimoy, let's all recognize a "perfect moment" this week. But don't try to hang onto it. Just remember it. Always.
Live long. And prosper,
Bobby

Leonard Nimoy
March 26, 1931 - February 27, 2015